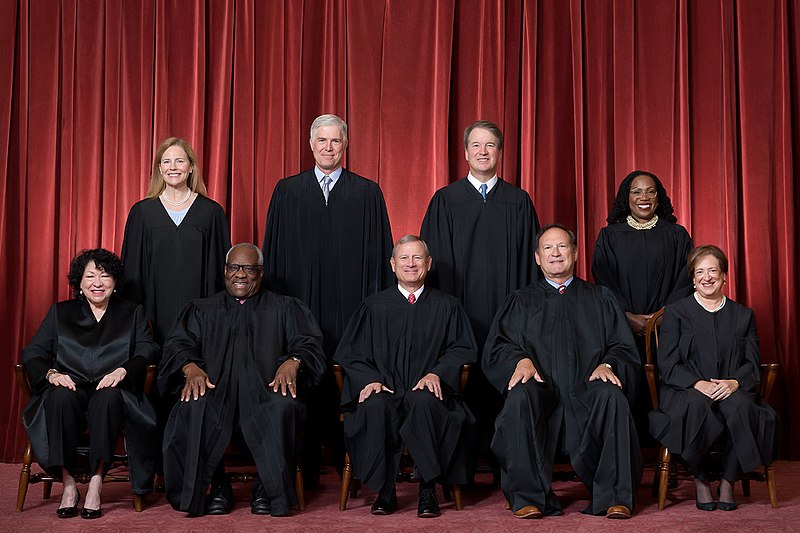 The Ramsey County Law Library currently hosts one virtual continuing legal education (CLE) course each month. The presentation scheduled for October 11, 2023 is titled: Nine for Nine Supreme Court Review, 2022-23. Please note that this month's CLE will be hosted via Zoom starting at 1:00pm.
CLE Details & Registration info:
Sign up for this CLE (one standard credit pending) using the registration link below.
Register for Ramsey County CLE: October 11, 2023 1-2 pm
10/11/2023, 1:00 PM – 10/11/2023, 2:00 PM
Time zone: (UTC-06:00) Central Time (US & Canada)
Please register and join this event. After registering, you will receive a confirmation email containing information about joining the webinar.
Presentation title: Nine for Nine Supreme Court Review, 2022-23
Presentation description:
As a new term gets underway at the U.S. Supreme Court, please join us for a review of some significant decisions from the last term including: Delaware v. Pennsylvania, Students for Fair Admissions, Inc. v. President and Fellows of Harvard College, Biden v. Nebraska, Andy Warhol Foundation for Visual Arts, Inc. v. Goldsmith, Tyler v. Hennepin County, and 303 Creative LLC v. Elenis. We will also preview some of the upcoming cases in the current term.
Speaker Bios:
Presented by David Schultz, Distinguished University Professor of Political Science and Legal Studies at Hamline University and a Visiting Professor of Law at the University of Minnesota Law School, and Constitutional law attorney Marshall Tanick of the Twin Cities law firm of MEYER NJUS TANICK.
Schultz, David | University of Minnesota Law School (umn.edu)
David Schultz | Faculty & Staff | Hamline University
Marshall Tanick – Meyer Njus Tanick
If you have questions about the session, please contact the law library at 651-266-8391.
See you there!