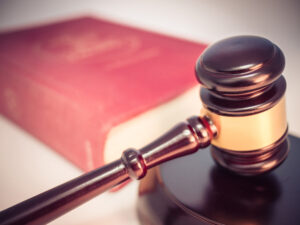 The Ramsey County Law Library currently hosts one virtual continuing legal education (CLE) course each month. For November 2023 our presenter will be Deanna Natoli from the Office of Lawyers Professional Responsibility. She will present on the topic: Public Discipline (so far) in 2023. Please note that this month's CLE will be hosted via Zoom.
CLE Details & Registration info:
Sign up for this CLE (one EOB credit pending) using the registration link below.
Register for Ramsey County CLE: November 8, 2023
11/8/2023, 12:00 PM – 11/8/2023, 1:00 PM
Time zone: (UTC-06:00) Central Time (US & Canada)
Please register and join this event. After registering, you will receive a confirmation email containing information about joining the webinar.
Presentation title: Public Discipline (so far) in 2023
Speaker biography:
Deanna Natoli joined the Office of Lawyers Professional Responsibility in November 2021 after spending over 11 years as a criminal prosecutor in both Minnesota (Dakota and Isanti counties) and Michigan (Eaton County). Deanna received her J.D. from Western Michigan University Cooley School of Law and two Bachelor of Arts degrees from Michigan State University. Deanna is a member of the Minnesota State Bar Association and has volunteered as an MSBA Mock Trial judge. Deanna previously served on the Minnesota County Attorney Association's Appellate and Diversity committees.
If you have questions about the session, please contact the law library at 651-266-8391.
See you there!