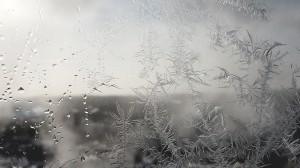 In this time of extreme cold in Minnesota, we thought we should share tips for keeping safe and warm during these very chilly days.
If you have a home and transportation, some steps you can take to be safe are:
Monitor your space heaters and fireplaces
Dress in loose layers, and be aware that frostbite to exposed skin can occur very quickly in extreme cold
Keep an emergency kit in your car.
Many residents in Ramsey County are not so fortunate. For those who are homeless in Ramsey County, an option might be Ramsey County Cold Weather Hotel Program.  This program is available for homeless families residing in a place not meant for human habitation who are on, or need to be added, to the waiting list to get into Ramsey County emergency shelter. A family must have an unsheltered status within the last seven days and the unsheltered homeless status must be verified by a third-party professional. Any families that are residing in a place not meant for human habitation may contact the Ramsey County Homeless Services office directly at 651-266-7818.
Other shelter and warming options:
The Salvation Army has two locations in Ramsey County that offer shelter from the extreme cold.
Union Gospel Mission Twin Cities is preparing overflow and additional space will be added to the Saint Paul men's campus at 435 University Ave. E, St. Paul, MN 55130. through Thursday night.
Listening House, a drop-in center located at 464 Maria Ave., Saint Paul, 55106 extended their hours on Wednesday and will be at closing at 2 p.m. On Tuesday and Thursday, they close at 4:15 p.m.
For younger residents, ages 16-24, a safe option is SafeZone Drop-in Center located at 130 E. 7th St., Saint Paul, 55101.  SafeZone will hav extended their hours from 11 a.m. to 8 p.m. Tuesday, Jan. 29 through Friday, Feb. 1.  Safe Zone will serve three warm meals throughout the day and provide youth with extra hand warmers and winter gear throughout the day.
A full list of housing and shelter resources for Ramsey County residents is on the county website here.
It is very cold outside today!  Please pass on this information to those in need.