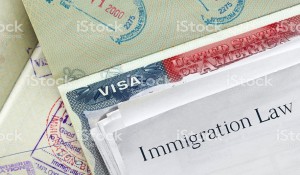 Many attorneys are aware of the important immigration case Padilla v. Commonwealth of Kentucky (559 U.S. 356, 2010) which decided that a criminal defense attorney must advise a noncitizen client about deportation risks should the client negotiate a guilty plea.  The consequences of criminal activity are many and complex.  The book Immigration Consequences of Criminal Activity: A Guide to Representing Foreign-Born Defendants by Mary Kramer provides detailed analysis and resources for assisting noncitizens charged with crimes.  The book regularly references two legal sources: The Immigration and Nationality Act (8 USC Chapter 12) and the Code of Federal Regulations (Title 8).  Kramer details removal, detention, and deportability circumstances; she also discusses how to fashion a plea to avoid adverse consequences, including visa options for cooperating witnesses.  The section on immigration defense describes waivers and other available relief.
The Waivers Book: Advanced Issues in Immigration Law Practice provides attorneys with exceptions to the rules regarding inadmissibility and removability.  It introduces waivers—from A to Z—and includes waivers for refugees and asylees, and waivers related to unlawful presence.
These two books, as well as the following immigration titles Asylum Primer (2015), Business Immigration: Law & Practice (2017), and Litigating Immigration Cases in Federal Court (2017), were recently added to the law library collection.