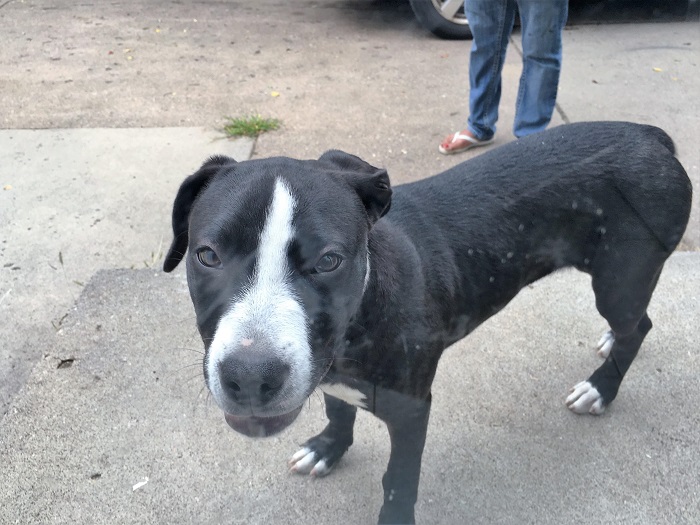 Despite the scary caption, your dog has far more to lose in a court of law than you.  Minnesota allows Buster to face "jail" or far worse fates depending on his actions or your non-actions.  This is essentially because the state does not consider your dog a member of your family. Your dog is property, meaning he or she has no rights of their own. You protect your dog's rights by protecting your property rights, or otherwise face possible economic consequences.
Consider the bite of Minnesota's dog liability statute, which states that "[i]f a dog, without provocation, attacks or injures any person who is acting peaceably in any place where the person may lawfully be, the owner of the dog is liable in damages to the person so attacked or injured to the full amount of the injury sustained [emphasis added]." For similar liability reasons under MN Stat § 347.01, you may want to think twice about rooting for Rover should he get into a fight with another domestic critter.  Under MN Stat § 347.03, "any owner or caretaker may kill any dog found chasing, injuring, or worrying its sheep or other livestock or poultry owned by or in care of such owner or caretaker, on lands or premises owned or controlled by the owner or caretaker, and any owner or caretaker of sheep may kill any dog found on the owner's or caretaker's premises where sheep are kept, not under human restraint or control."  The law also allows anyone attacked by your dog beyond his or her enclosure to likewise defend themselves to the strongest measure possible, as well as any livestock the dog may attack.
Is your dog licensed?  Don't consider yourself or your dog too independent for such, for an unlicensed dog can lawfully be seized and destroyed by authorities. And Minnesota law does not think your dog is just "being friendly" if it repeatedly chases or bothers public road users.  Rather, such behavior could result in your dog being declared a public nuisance, which could potentially result in harsh consequences to Buster.  And maybe you don't consider Daisy dangerous, but depending on her past, she might be.  Dangerous dogs essentially spend the rest of their lives on "probation" of sorts, and are subject to their own strict registration requirements.  Again, the potential peril to the dog is great if the owner doesn't comply with these.
Beyond these unforgiving statutes, most dog regulation comes under local ordinances which you would do well to consult, along with local resources.  The St. Paul Animal Control page, for example, offers instructions for getting your dog licensed. (If your licensed dog gets lost in St. Paul, he or she gets a free ride home!)  There is also information on how to register your dangerous dog and what you should do in St. Paul if you are bitten by a dog.  Think your municipality has totally exceeded its authority in dealing with your dog?  See this guide from the League of Minnesota Cities specifying how municipalities may lawfully regulate dogs in their communities. Also, come up and check out Every Dog's Legal Guide: A Must-Have Book for Your Owner by Mary Randolph.
To conclude, where your dog's safety and your liability are concerned, you are the one holding the leash.  Don't ask your dog to lay down its life for your neglect.  Use YOUR rights to make sure both you are both stay safe and happy together!