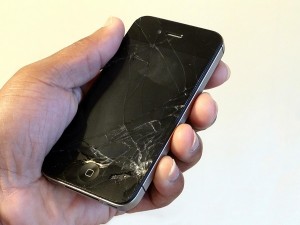 It appears that a Minnesota criminal statute from the 1890's is obsolete for certain modern prosecution needs. In this age of smart phones, Minnesota's criminal defamation law has been ruled overbroad and unconstitutional by the Minnesota Court of Appeals.
The appellant in State v. Turner (A14-1408) had posted sexually explicit solicitation ads of his girlfriend (and her teenage daughter) on Craigslist, which he admitted to doing out of retaliation. When charged with criminal defamation in the District Court of Isanti County, Turner filed a motion to dismiss said charges, asserting that the statute was unconstitutionally overbroad and vague. The Court denied Turner's motion, and found him guilty of criminal defamation. But the Court of Appeals reversed, holding that the defamation statute was indeed overly broad and vague. So even though it described Turner's conduct as "reprehensible and defamatory," the Court did not uphold his conviction.
The Turner decision may be simplified as follows: In Minnesota, "revenge porn" cases are typically charged under criminal defamation statute MN Stat. § 609.765, which was drafted in the 1890's and last revised in 1963. The problem is that the U.S. Supreme Court decided New York Times Co. v. Sullivan in 1964, which established the well-known "actual malice" standard for defamation suits.  That same year, the Supreme Court also established truth as a defamation defense in the case of Garrison v. Louisiana. Now the Turner facts have seemingly little to do with "truth," and definitely much to do with "malice," but unfortunately,  MN Stat. § 609.765 was never updated to reflect the standards of these groundbreaking Supreme Court decisions.
Does this recent decision leaves Minnesota without necessary tools for prosecuting this predictable sort of offense made possible by smartphones, Skype, Craigslist, YouTube, etc.? (It was suggested that Turner should have been prosecuted for disorderly conduct.) One Minnesota legislator is making it his project to usher in a new criminal legislation for these particular twenty-first century offenses. If successful, Minnesota would join 16 other states in having  specific statutes against "revenge porn." The timing seems rather unfortunate, with the legislature is unlikely to take up this new issue in its special session. Still, its also unlikely to take another 52 years before Minnesota gets legislation to prosecute such modern misdeeds of the digital age. Read more about revenge porn law in this detailed Wake Forest University Law Review article.