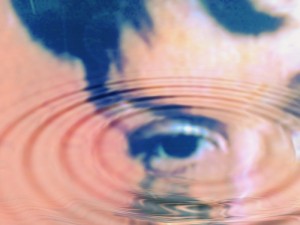 May is National Mental Health Awareness Month.  If people don't make an automatic connection between mental illness and law, perhaps they should.  A study by the U.S. Department of Justice's Bureau of Justice Statistics (BJS) from 2006 showed that 64% of local jail inmates, 56% of state prisoners and 45% of federal prisoners had symptoms of serious mental illnesses. According to NAMI Minnesota (National Alliance on Mental Illness), about 25% of the men and 65% of the women in Minnesota state prisons receive treatment for mental illnesses.  These numbers would indicate that jails and prisons have become the default landing place for those with mental illnesses.  This is further demonstrated by this state-by-state survey from the National Sheriffs' Association.
Ideally, people with mental illnesses get the help they need outside of the court system, but too often this is not the case.  The end result is that people frequently wind up in the criminal justice system directly or indirectly as a result of untreated (or inadequately treated) mental illness.  It is fortunate that our justice system is becoming more aware of this reality, and that these cases need more than traditional criminal justice and penal tools.  Ramsey County's Mental Health Court Program (RCMHC) is one of 3 mental health courts in the state of Minnesota, and was created so that the 2nd Judicial District could deliver "more specialized and individualized" justice to mentally ill criminal defendants.   For an inside look, see this recent William Mitchell Law Review article written by Ramsey District Judge John Guthmann about the RCMHC and mental health courts in general.
Are you an attorney working with a mentally ill client and need to know how best to advocate with their special needs in mind?  There are some great resources online, especially from NAMI Minnesota.  These include "Advocating for People with Mental Illnesses in the Criminal Justice System"  and "Juvenile Justice: Advocating for a Child with a Mental Illness."  Here in the law library we now have the Mental Disability Law: Civil and Criminal (Lexis 2nd Ed.) treatise set by Michael Perlin.  We also have the American Psychiatric Association's Diagnostic and Statistical Manual of Mental Disorders: DSM-5 for your convenience, as well as books that address the legal uses and interpretations of the Minnesota Multiphasic Personality Inventory (MMPI).  Finally, you might find this simple issue spotting list helpful.