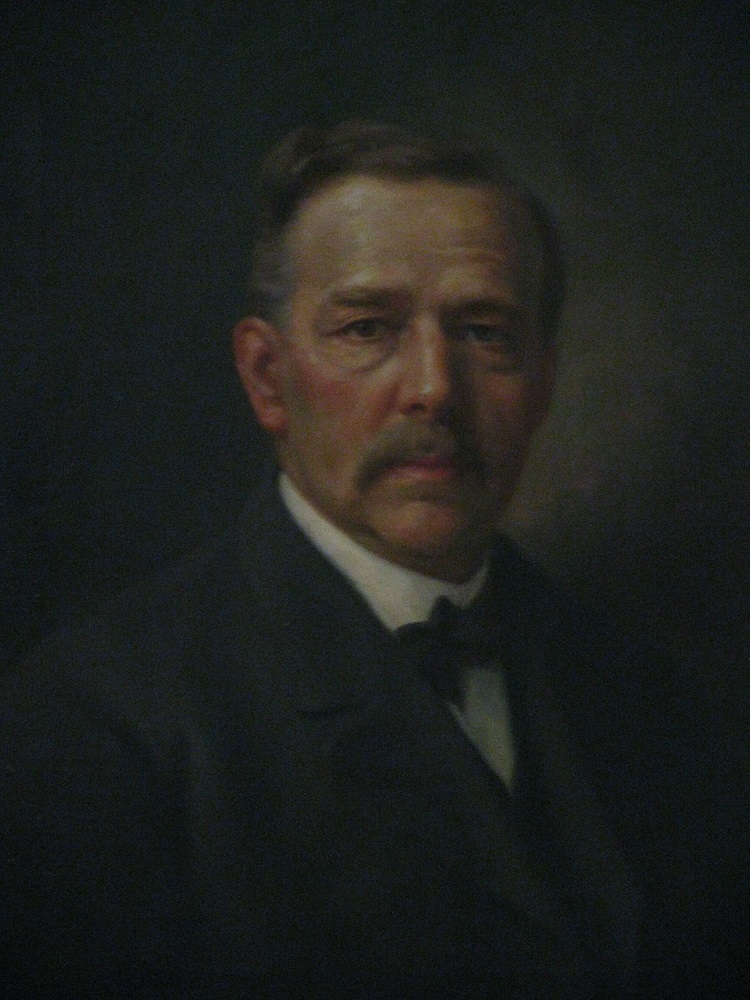 Charles Bechhoefer was born on January 1, 1864 at Woodbury, Pennsylvania.  He graduated from the University of Michigan Law Department in 1985.  He moved to Minnesota shortly thereafter, arriving in St. Paul on July 4th, 1885.  He was admitted to Minnesota practice on July 25, only three weeks after his arrival.  He worked as law clerk in the firm W. H. and John B. Sanborn for the next two years, after which he started his own practice of probate, real estate, and taxation law.  He continued this solo practice until he was appointed Judge of the Ramsey County District Court by Governor Preuss on January 23, 1923.
Bechhoefer married Helen Goldman at Holidaysburg, Pennsylvania on April 28, 1892.  They had two children.  Helen died on October 24, 1917, shortly after which her surviving sister Caroline Goldman came from Pennsylvania and took charge of Bechhoefer's household.  Judge Bechhoefer married Caroline on November 8, 1924.
The Minnesota Supreme Court affirmed the final district court order issued by Judge Bechhoefer in the case of In re Estate of Taylor,  222NW 528 (1928), holding that the state could levy an inheritance tax on Minnesota-based state and municipal bonds, even though the deceased lived in New York.  Two years later on appeal, the United States Supreme Court reversed the Minnesota Supreme Court decision, holding in the case of Farmers Loan & Trust Co. v. State of Minnesota, 280 U.S. 204 (1930) that a state may not tax anything beyond the boundaries of its jurisdiction without violating the 14th Amendment (280 U.S. 204).    Farmers Loan & Trust came to be a much-cited case in regards to inheritance taxes and states' powers of taxation.
On March 10, 1931, Judge Bechhoefer resigned from the bench due to ill health.  He died on January 25, 1932, and was buried at Mt. Zion Cemetery in St. Paul, Minnesota.
SOURCES:
The Ramsey County Bar Association, MEMORIAL:  Judge Charles Bechhoefer (1864-1932), THE MINNESOTA LEGAL HISTORY PROJECT; http://www.google.com/url?sa=t&rct=j&q=&esrc=s&frm=1&source=web&cd=1&cad=rja&uact=8&ved=0CB4QFjAA&url=http%3A%2F%2Fwww.minnesotalegalhistoryproject.org%2Fassets%2FCharles%2520Bechhoefer%2520_1864-1932_.pdf&ei=vfi_VPL6JNH3yQSQ_YDIDw&usg=AFQjCNHMr6QRMasxWMMnrLCkjLXk-cAG0g&bvm=bv.83829542,d.aWw
Judge Bechhoefer Weds, St. Paul Pioneer Press, Nov. 9, 1924