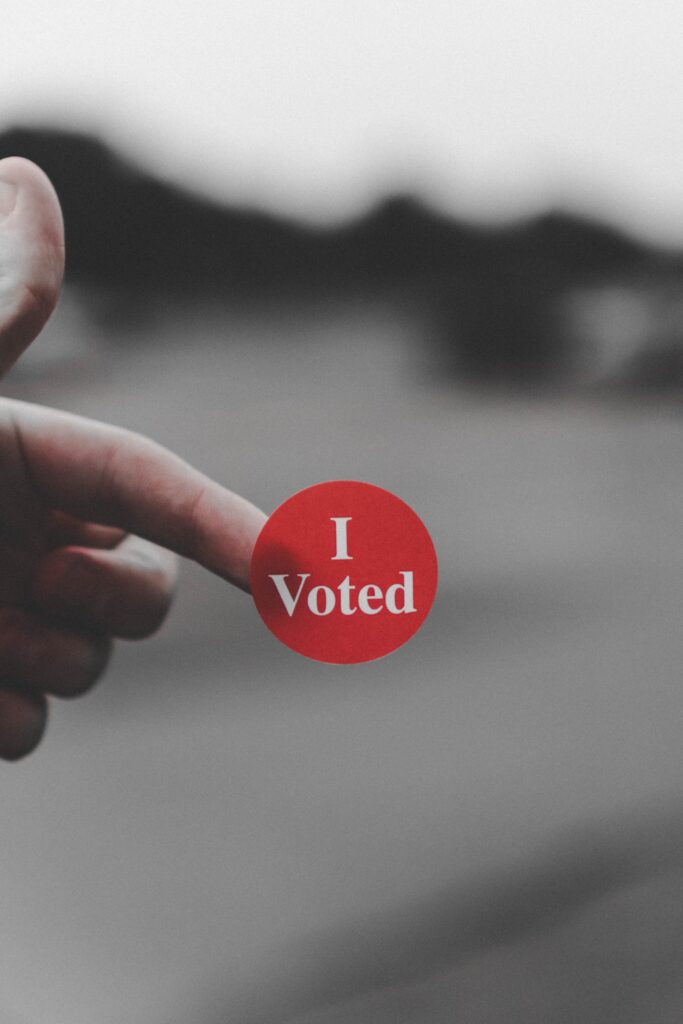 Residing in the place where one casts their ballot is one of the fundamental requirements for voting in the United States. But what does the requirement to prove one's residence mean when a voter is homeless? How else does the lack of a permanent address impact unhoused voters and how can law librarians help all their patrons participate in our democracy?
The challenges homeless citizens face while attempting to vote are reflected throughout case law. In 1984, a case arose where plaintiffs who were unhoused claimed the New York State Board of Elections denied them the right to vote because they slept outside (as opposed to in shelters), meaning they were unable to provide an address of a "traditional residence" as required by the Board. A federal district court ruled that the Board of Elections could not refuse to allow individuals the right to vote solely because they were homeless.1
Although officials cannot bar unhoused citizens from voting because they lack a permanent address, other requirements for voting have raised concerns of unequal burdens for homeless voters. Plaintiffs have brought voter ID laws, such as Indiana's law requiring in-person voters to present government-issued photo identification, to the U.S. Supreme Court, stating that such laws place an undue burden upon individuals who have been unable to obtain identification because they lack a permanent address. In 2008, the Supreme Court ruled that Indiana's law was not unconstitutional and "the burden on voters [is] offset by the benefit of reducing the risk of fraud."2 Advocacy organizations continue to argue that providing identification remains a barrier to unhoused voters.
While unhoused people maintain their right to vote, individuals may not know how proof of residence works in their situation. Law librarians can contact their local election officials to determine the proof of residence requirements for their state.
For example, the Office of the Minnesota Secretary of State addresses homelessness and residency directly on its website. Minnesotans who are homeless can register before election day using the address or location of the place where they sleep, whether that place is a shelter, a friend or family member's house, or somewhere outside. If a person sleeps outside, they can describe their usual sleeping location on the voter registration application, giving information such as the nearest cross-street or the general area of a public park they stay in. Election officials cannot verify a specific street address if a voter lives outside, so at the polls the voter will be asked to swear an oath stating that they live at the location they used to register.
Additionally, in Minnesota, one can register on election day even if one does not have any documents proving a permanent address. A person can go to the poll with a registered voter from the precinct who will sign an oath stating that the registering person does in fact live in the district. If one lives at a shelter, a staff person from the shelter can go to the poll to confirm that person resides there.
Each state may have different requirements for residency, and law librarians can be an important resource for citizens, housed or unhoused, in finding information on these requirements. Law librarians can also research if their state has voter ID laws, and if so, what those laws require as identification.
Finally, one must acknowledge that just because a person can technically vote does not mean that the actual process of filling out a ballet is accessible. Voters experiencing homeless may lack transportation to the polls or be unable to miss work due to financial instability. Voters may have been compelled to leave the district they recently registered in search of housing or employment. With over half a million Americans experiencing homelessness, the issues surrounding residence and voting represent a serious risk of disenfranchisement. National nonprofits, such as the National Coalition for the Homeless and Nonprofit Votes, continue to publish materials related to making voting more accessible for homeless citizens in one's community. Law librarians can further serve their patrons experiencing homelessness by familiarizing themselves with both national and local recourses and information on the challenges facing unhoused voters, as well as the protections that all voters maintain to equally participate in democracy, regardless of housing status.
Emma Schmidtke is the summer Law Library Assistant at Ramsey County Law Library. She recently graduated with a Master's in Library and Information Studies from the University of Wisconsin-Madison. She is passionate about the intersection of library services and equitable access to information.