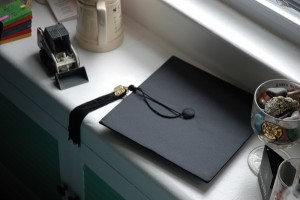 The fate of the Minnesota Sex Offender Program (MSOP) remains in limbo. Last year Federal District Court Judge Donovan Frank ruled that the Program constituted unconstitutional confinement.  More recently, the Judge Frank ordered specific changes to the program, but the State appealed this ruling and the Program continues as usual.
Recent news has cast light on some of the program's candidates for "graduation" if you will. Of note, Oliver Lenell Dority has served at the MSOP for roughly 20 years, and will soon be provisionally discharged.  Dority was sent to prison in 1995 after pleading guilty to raping two women. He was civilly committed to the program in 2009.  Since he will be settling in St. Paul, the Police Department held a public meeting this week for residents to ask questions. Similarly, Christopher Coker of Minneapolis has sought release to a halfway house following his commitment to the MSOP fifteen years ago.  He was originally convicted for the rapes of three teenage girls in three incidents over 1991 and 1992.  Recently the Minnesota Court of Appeals upheld the decision of a special panel which concluded that Coker should be released to a halfway house in light of his treatment progress, despite conflicting reports submitted by the Minnesota Department of Human Services stating that Coker wasn't ready for this step. In an unpublished decision written by Chief Judge Edward Cleary, the Court of Appeals concluded it was permissible for the panel to give increased weight to the positive report presented by Coker's primary in-house therapist.
Created in 1994, the MSOP presents a phased-treatment program, implying that offenders can "graduate" if they successfully complete their treatment. So what exactly does it take to graduate from the program?  Among its numerous policies, the MSOP offers a general outline of its graduation standards (See Phase III on deinstitutionalization and reintegration).  In addition, news articles reveal Dority's lawyer stating that he cooperated in the program and was never sent back to lower levels, and security guard testimony that Coker had been on over 30 chaperoned visits outside the facility without incident.  Over the two decades of MSOP's existence, very few participants have "graduated," and these were all provisional discharges.  (None have been released outright.)  Interestingly, the provisional release rate has picked up in recent years, perhaps indicating a new commitment on MSOP's part to holding up the program's "graduation" ideal.  (Pressure from a federal court might do that, subsequent appeal filings aside.)  The dilemma might simply be that while citizens are understandably concerned about the possibility of a sex offender living in their community, no sex offender can be asked to do the difficult work of changing themselves without some hope of eventually regaining at least some of their freedom.