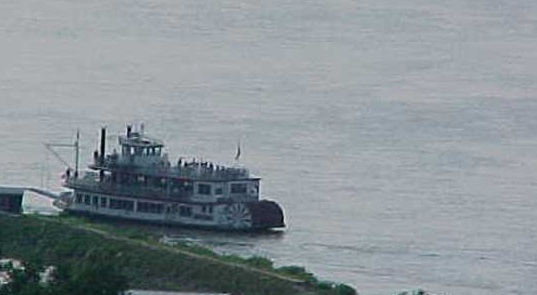 You and your neighbors might have your political differences, but try and imagine how challenging it would have been to finesse different outlooks on slavery back in 1860. Imagine further the awkwardness if you were a staunch abolitionist and your neighbor's business brought Southern guests to your community with their slaves in tow.  Remember that the case behind the U.S. Supreme Court's Dred Scott ruling three years earlier had involved an army surgeon who kept his slave at hand while serving at Minnesota's Fort Snelling. Indeed, the Dred Scott  holding that slaves were not entitled to their freedom despite residency in a free state had opened up a new Minnesota tourist industry geared to Southerners seeking to enjoy cooler summers in northern states.  African American History Month is a good time to look at an incident in Minnesota's history that illustrates both the tense political differences of the day, as well as how public opinion is often at odds with official law and policy.
Back in 1860 the city of St. Anthony was home not only to staunch abolitionists, but also to Winslow House, a popular summer destination for Southerners.  Minnesota's three-year-old constitution barred slavery, yet many of its citizens didn't see this as cause to interfere with the property rights of visitors.  So with this casual attitude and the recent Dred Scott ruling, Southerners frequently traveled up the Mississippi River to enjoy Minnesota's mild summer climate.  That year the Richard Christmas household had traveled from Mississippi with their house slave, Eliza Winston, to stay at Winslow House.  During her stay, Winston met local abolitionists through her acquaintance with a free African American couple.  One of these abolitionists later filed a legal complaint asserting that Winston was being "restrained of her liberty by her master." Meanwhile, the Christmas household had moved from Winslow House to a Lake Harriet cabin in Minneapolis. That's where the Hennepin County Sheriff found Winston, who indicated to him that she wanted to be free.  Winslow was then brought to the Hennepin County Courthouse where Judge Vanderburgh heard Winston's testimony, and then ruled in her favor.  Meanwhile, angry mobs had gathered in and around the courthouse, and began migrating into the community and storming the homes of local abolitionists.  Winston managed to escape the crowds, but ultimately had to leave Minnesota for her safety.  And as local business owners had feared, the Winston case did indeed slow Southern tourism to Minnesota.  (The Civil War's eruption the following year would effectively make such river tourism a non-issue.)
The Winston case revealed some interesting twists in Minnesota's early political climate.  Even though the state constitution forbade slavery, business interests often benefited from trade with Southern slaveholders.  Additionally, Minnesotans could be quick to form angry mobs.   And whereas changing the law can be a lofty and idealistic pursuit, changing public opinion is usually a much grittier undertaking. Such task becomes even more challenging where profit motives stand against wished-for change.  Finally, one must ask how "free" was Ms. Winston if she was forced to leave the free state of Minnesota.  This story and numerous such observations are presented in this article by Dr.  William Green, published in Minnesota History magazine.