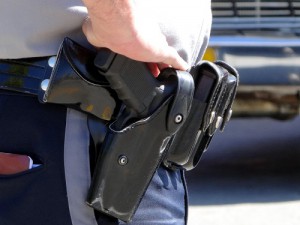 Just recently law enforcement in our tiny jurisdiction has come more visible than usual.  Obviously police officers are in the news every time a major criminal act in our community is investigated or a suspect is apprehended.   But this week the headlines went further, capturing a public meeting wherein citizens weighed in on potential changes to the St. Paul Police Civilian Internal Affairs Review Commission.  This 20-year old commission reviews complaints against police and makes disciplinary recommendations to the chief. It has always consisted of two officers and five civilians, but several meeting participants expressed their point of view that officers don't belong on this commission. This debate is all the more significant given the fact that St. Paul Police began wearing body cameras only last week.
Also significant was this week's announcement from Ramsey County Attorney John Choi that criminal manslaughter charges were being brought against Falcon Heights police officer Jeronimo Yanez in the shooting death of Philando Castile, which made national news. You can read Choi's press conference transcript from his announcement and the complaint at the County Attorney's website.
There is not much this blog can add to these events that isn't already covered.  However, this is a good place to bring up some of the special resources that our library has regarding law as it pertains to police officers and police misconduct.  If this is something you are researching or plan to, we have some tools that might help:
Will Aitchison, The Rights of Law Enforcement Officers (7th Ed. 2015)
Michael Avery et al.  Police Misconduct: Law and Litigation (3d Ed. 2015)
Isidore Silver,  Police Civil Liability (1986- )
We also have plenty of criminal law materials that explore the constitutional parameters in which police officers do their jobs. Be aware that many of the police civil liability materials are library-use only, so set aside some time to visit our library!